Individuals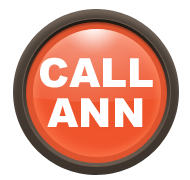 Personal coaching puts you back into the driving seat of all aspects of your life. You gain so much faith in yourself that you reach your potential and go beyond what you believe is possible for you.
I have coached hundreds of independent, self-reliant people to gain the clarity, vitality and vision to create a life in which they thrive.
How many are true for you?
Successful but not satisfied?
Maxed out?
Eternally searching for energy?
Taking on too much and then can't do it all?
Stuck?
High levels of responsibility?
No safe space to catch your breath?
You put work first and feel like you're missing out?
You are not alone. My gift is in getting to root of issues quickly so you can make progress immediately.
You can develop a relaxed determination that sustains and excites you for years to come.
I offer three different options, scroll down to see them all
Step Up-Stand Out – a personal-development programme for thriving in adversity
White Space Change Your Life Getaways – time out to work it out
One to one coaching on the phone or in person
Option 1:  The Step Up Stand Out Programme
Giving you an approach to life that brings out the best in you, this programme is for ambitious people who find themselves under pressure, who want to make bigger, better choices and have more freedom. By participating in this programme you are investing in yourself to:
1

Develop a way of managing yourself so you function at a high level

2

Take the pressure off

3

Gain insights into your own behaviour

4

Gain more control over your emotional states

5

Trust yourself more and more

6

Extend your boundaries – say no

7

Raise your standards

8

Make decisions based on what is most important to you
The programme will give you easy-to-use tools you can put into practice again and again to craft a life that works for you. I will take you through every step so that it embeds itself and takes hold in you. With practical tools and a fresh outlook you can change your quality of life.   See the Success Stories section for how others have made huge leaps in their development.

Option 2:  White Space Change Your Life Getaway
Are you at a turning point?   People come to white space getaways on an adventurous leap of faith, not knowing what to expect. They are challenged to break through their limitations, get clear about what they want and make positive, life-giving choices.
Leave the outside world behind and become totally absorbed in yourself and your life, your hopes and your dreams
This is your opportunity to devote the time and space to yourself and the process only.
For more information download the brochure here White Space
Reflect, recharge and get clear with White Space. To find out about the next White Space Change Your Life Getaway, get in touch today.
Option 3: One-to-one coaching in person and on the phone
This is a great option for you if you
Prefer highly personalized service, tailored to your exact requirements
Know you work better with the expertise of a coach to accelerate your progress
Are willing to set time aside each month for your coaching session(s) and work in between
Are open to face to face coaching or phone coaching
If this is your choice we will agree on mutual times for our sessions and what you want to walk away with from the coaching relationship.  I will ask you powerful questions to shift your thinking and keep you focused and at choice.  You will have specific tools and exercises to work on between sessions to keep you moving forward.   You will have a partner, a champion and lots of support as I encourage and challenge you to be all you can be.
I will expect you to:-
1

Be committed and take the action to make the changes you want to make

2

Be really honest with yourself and me

3

Be the hero(ine) of your dreams, willing to step out of your comfort zone
Would you like to assess where you are at first?  Begin here by completing your assessment and then Call Me.
Download the Executive/ Manager assessment
Download the Business owner/ Professional assessment