Organisations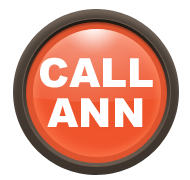 Reaching your potential is aimed at:
Organisations going through huge change wanting their people to embrace the changes, be productive and improve their performance.
Ambitious executives at home and abroad with high levels of responsibility in organisations who want to enhance their performance and enjoy a fulfilling personal life.
Progressive business owners and professionals who have made sacrifices to succeed and now want a more rounded existence.
Programmes and service delivery in a nutshell:
1

Step Up-Stand Out – a personal-development programme for thriving in adversity, for teams and individuals

2

White Space Inspiration Getaways – special events to trigger your team's creativity

3

Speaking topics:- 'Managing the manager through change', 'Wellbeing at work', 'Trusting yourself in business'
Programmes are delivered through coaching and training of individuals and teams.
Coaching is done in person and/or on the phone.
Training is done on-site or off-site as required.
Speaking topics are delivered at conferences and for staff.
When required I draw on a team of associates to assist in the presentation of programmes.
How I work with organisations
I am hired by organisations to work with executives and managers to enhance their performance or to help with a difficult performance. Sometimes I coach the management team individually when the business is going through major change.
Executives become clients independent of the organisation too. With high levels of responsibility, they can often feel isolated.  If they are working abroad, it can increase the level of  intensity and pressure they feel.   Coaching gives them a safe space to clear their head and hear themselves think, to hone their abilities and balance things out.
Businesses arrange away days for their teams. They value taking a step back to evaluate and choose a way forward that is a perfect fit for them. The WOW process, part of the Step Up-Stand Out Programme is specifically designed for this purpose.
The work I do with teams
My work addresses the human side of being in business. People and organisations deserve to be reminded of their potential in the face of the challenging times we are living in.
The Step Up-Stand Out Programme is a personal development programme for teams and individuals. It is particularly suited to organisations where adapting to change is proving difficult for staff.  It helps them to restore a sense of focus and purpose and to bring integrity back into their work.
'The pressure is enormous when organisations are going through mergers or downsizing. We are human. The change becomes personal.  Ann Kelly
People get upset, lose confidence and focus or become entrenched in how things used to be. Resentment, if not anarchy bubbles under the surface. Just think of the time and energy wasted in negativity that could be used in getting on with the business and making progress.
Consider for a moment, which will influence your organisation more in the next 12 months?
a) the economy
b) the behaviour of your people
If this is a situation you want to resolve, remember personal development opens you and your team to new possibilities. It stretches and challenges people in powerful ways and opens doors to new opportunities. Do your people need a fresh approach?
Give your organisation and your staff the opportunity to triumph over current circumstances. Invest in them so they are better able to achieve your organisation's goals. Their performance directly impacts the organisation's bottom line. A win for you, a win for them.
We offer you 3 products to choose from. Scroll down to see all options
1

Step Up-Stand Out is a step-by-step system for thriving in adversity
It is a direct response to the need for organisations to go beyond prevailing conditions and develop the clarity, vitality and vision to be successful in today's world.  The Step Up-Stand Out Programme can be tailored to individual executives or teams. We will work within your budget and time frame.  For more information, download the Step Up Stand Out brochure.
2

White Space Inspiration Getaways
White Space Inspiration Getaways are special events to trigger your people's creativity. We bring your teams away to work without distraction in a challenging and dynamic way. We will work within your time frame and budget. Inspiration gives you the edge. For more information download the brochure here. White Space
3

Speaking topics: 'Managing the manager through change', 'Wellbeing at work', 'Trusting yourself in business'
'Managing the manager through change'
I conduct a confidential survey on the effect of change on your people and bring the responses to the conference/event. Using the results, I hone in on the specific areas needing attention and include responders' suggestions for change.  The speech is relevant addressing both the organisations' goals and attendees' concerns. Reminding the audience that it is possible to thrive through change, I offer a different approach that is personally empowering and effective.
'Wellbeing at work'
I offer a straightforward look at what impacts our wellbeing. Giving real examples of the traps we fall into and practical ways to get out of them, the audience can apply the tools immediately once back at work. The speech is light and entertaining as everybody identifies with  the foibles, eccentricities and the everyday ups and downs that influence wellbeing at work. While laughing at ourselves, the message sinks in that we are responsible for our wellbeing and have the power to improve it. The practical tools drive the point home.  If you are implementing a wellbeing programme at work,  this can be a lunch time learning opportunity.
'Trusting Yourself In Business'
At times the pressure from being in business and everyday living cause people to make decisions they can't really stand over. Not trusting themselves enough can leave them out on a limb because they've compromised themselves.  This speech addresses why self trust is so vital to establish and maintain integrity; when to know you can trust yourself and when we need self trust the most.  I give five ways to trust yourself more, even when your tendency is not to.  Integrity and trust are valued commodities in organisations nowadays.  This speech is aimed at business owners and senior management.
Give me a call and let's meet up +353(0)86 6088886.